Cabinets In Indianapolis, IN
Learn more about our selection of cabinets at ICC Floors Plus. 
Our Selection Of Cabinets
At ICC Floors Plus, our three professional designers use the latest 3D cabinet software to create the perfect solution for your home. We aim to create a pain-free shopping process to help transform your home into something that you can take pride in. 
In addition to custom cabinetry, we also offer premade cabinets for your kitchen/bath from leading brands like Schrock, Smart Cabinetry, Wellborn, Kountry Wood, and Marsh. Our cabinet showroom will provide you with vignettes and displays, enabling you to better visualize our products in your home.  
ICC Floors Plus also offers cabinetry hardware and can help with moldings as well.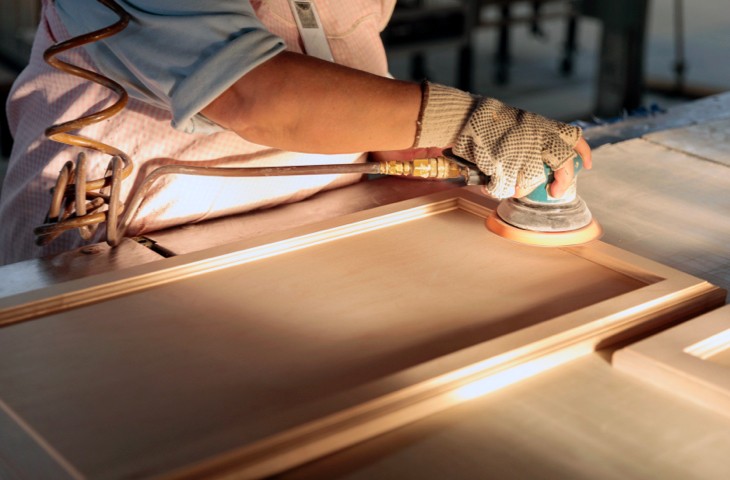 Quality Cabinets For Your Home
As you shop for cabinets, you should consider the following:
Consider the space and storage you need for your cabinets. It's always a good idea to have extra cabinet space than to need more. 
Kitchen and bathroom cabinetry can benefit from storage and organizational practices. It can really help to maximize your cabinet space.
Durability matters! If your cabinets will get a lot of use, spend more on more durable and sturdy materials. 
It may be difficult if you need to replace a cabinet after an extended period, as the style/staining color may no longer be available. You may have to paint to create a match. 
Custom cabinets are always an excellent choice for meeting your specific needs. 
We're Here To Help!
We aim to make the design process easy on you, the customer.
Whether you are starting your project from the beginning and need step-by-step guidance or know precisely what you need, at an ICC Floors Plus showroom, we offer an array of benefits to meet your needs, including:
Efficient and easy shopping experience
Experienced design pros
Vast selection of products
Displays to help you understand our products better
Proudly Serving Fishers, Carmel, Zionsville, Indianapolis, and New Palestine, IN.