Hardwood In Indianapolis, IN
Learn more about our selection of hardwood flooring at ICC Floors Plus. 
Why Choose Hardwood Flooring?
Hardwood flooring is, for many, the gold standard in flooring options. With its wide assortment of benefits and desirable qualities, homeowners have continued to find value in hardwood flooring for decades. The perfect blend of beauty and durability, hardwood can last for 100+ years within the home. Hardwood floors can also continue to look fantastic with minimal effort from the homeowner. By sweeping and ensuring that guests remove their shoes when they enter your home, your floors will continue to look superb for years to come. 
Hardwood is one of the few flooring options that can actually help to add value to your home at resale time, making it a solid investment. When it comes to hardwood flooring, there is a wide selection of species, patterns, colors, and plank sizes to choose from as well. Overall, hardwood flooring is a durable, attractive, and highly functional option for your home. 
At ICC Floors Plus, we feature a wide range of hardwood flooring options for your residential or commercial space. We're home to all of your favorite hardwood brands, including Shaw, Anderson Tuftex, Mohawk, Republic, Paramount, Mullican, Bella Cera, and many more.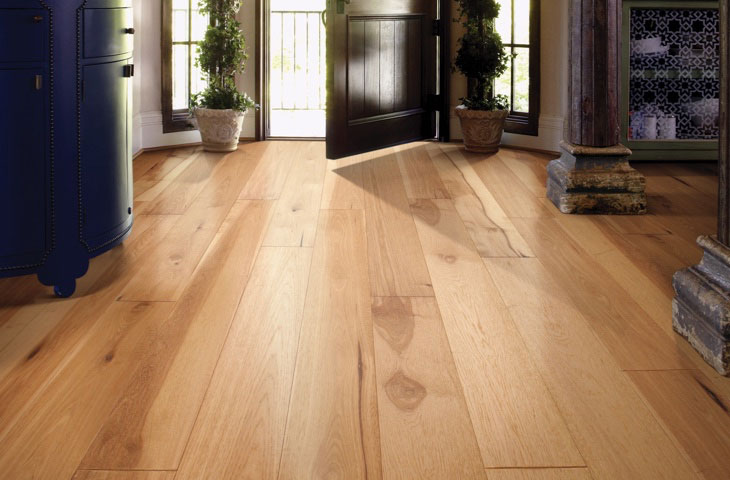 The Benefits Of Hardwood
Hardwood flooring is durable and can last for up to 100 years if maintained. 
Hardwood is beautiful and will age well as the years pass. 
Hardwood flooring is so desirable that it will add value to a home at resale time. 
Hardwood comes in various shades, species, cuts, and plank sizes. 
Hardwood can function well in a variety of rooms within the home. 
Hardwood is low-maintenance and requires only broom sweeping to continue to look great. 
Hardwood is tough on scratches, spills, stains, and general wear and tear. 
Get Inspired
Browse our hardwood inspiration gallery to see the top trends in hardwood flooring.