Why Choose Tile Flooring?
Tile floors are an excellent option for your home. 
With tile floors, homeowners are treated to a durable, low-maintenance, and visually stunning flooring option that will look great and perform well for years. In fact, tile flooring is one of the most long-lasting flooring options available to homeowners. A well-maintained tile flooring can last 50-80 years in your home. Tile floors can also help to add value to a home at resale time. 
Tile is a high-performing flooring option as it can effectively handle moisture, spills, stains, and scratches. It is due to this inherent durability that tile can be used throughout the entirety of a home. It's a versatile flooring that works well in bedrooms, kitchens, bathrooms, living spaces, and more. 
One of the best attributes of tile flooring is the lack of maintenance that it requires. Tile floors, generally speaking, will only need broom sweeping and occasional wet mopping to look great. 
For attractive and durable flooring, consider tile for your home. At ICC Floors Plus, we feature tile flooring from your favorite brands.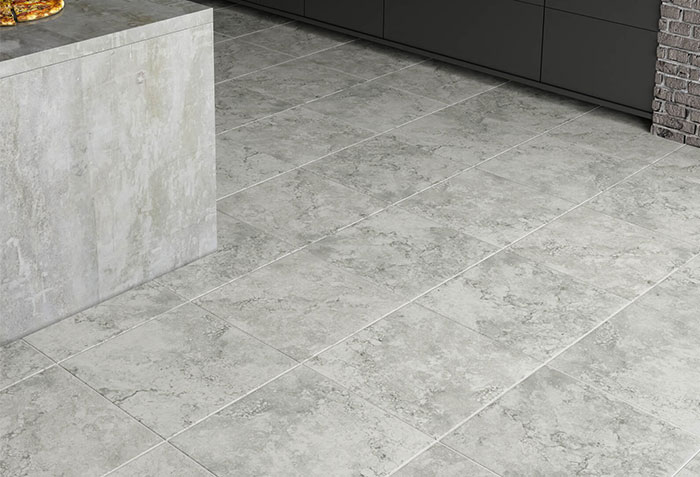 The Benefits Of Tile
Tile is incredibly durable and can last 50-80 years if properly maintained. 
Tile is a versatile flooring that can work well throughout the entire house. 
Tile is resistant to moisture, scratches, spills, and stains. 
Tile is customizable and allows homeowners to mix and match varying looks, colors, patterns, and materials to create a look suited to their home. 
Tile is attractive within the home. 
Tile is low maintenance and requires only basic sweeping to look great. 
Tile can add value to your home at resale time. 
Get Inspired
To stay current on the newest and hottest trends in tile flooring, browse our inspiration gallery today!